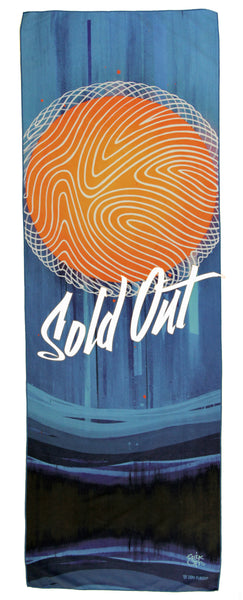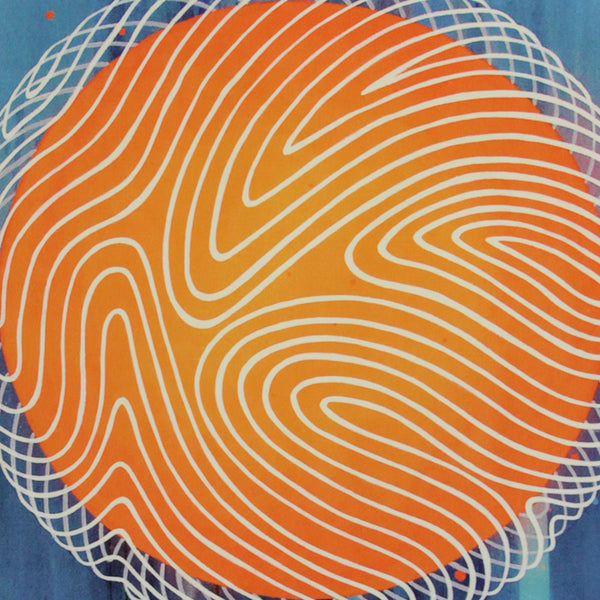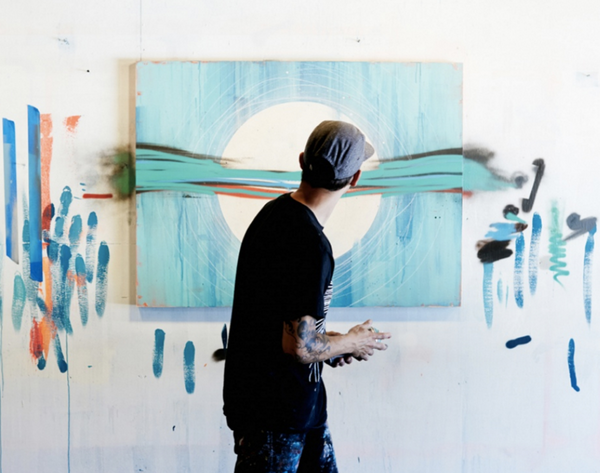 Limited Edition Artist Series - Erik Otto "Flow"
Limited Edition Artist Series SOLD OUT

Feel the flow of fiery and cool energy and let it ignite your practice with this collaboration with California native Erik Otto.
We fell in love with Erik Otto's work 10 years ago at his Open Studio in San Francisco so we are thrilled to be collaborating with him. Erik is a mixed-media artist working professionally in the creative disciplines of painting, sculpture and site-specific installation for over 10 years. Erik has held exhibitions nationally in New York City, Los Angeles, San Francisco, and Washington DC and internationally in Vancouver, Mexico City, and Berlin. His work seems to always have an effortless flow to it which is why we thought it would be perfect for our first Artist Series. Feel the flow of his work at erikotto.com.
This towel gives you improved grip for sweaty yoga or a soft place for your Yin practice. 72˝ x 24˝ super absorbent microfiber that fits your mat perfectly. Features  silicone dots on the bottom for extra good grip.

Use & Care
Here's what we like to do: before practice, spray the towel with water to dampen – this improves the grip. Sweat more. Grip more. Be more. We recommend washing the towel before first use. Machine wash cold (warm if it gets super sweaty). Hang or tumble dry low. Oh yeah, please do not use dryer sheets or fabric softeners as these make the towel slick. No bueno.
Better traction when damp. 85-90% polyester, 10-15% nylon. Silicone dots.