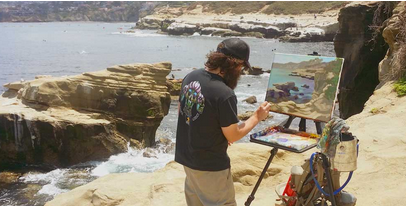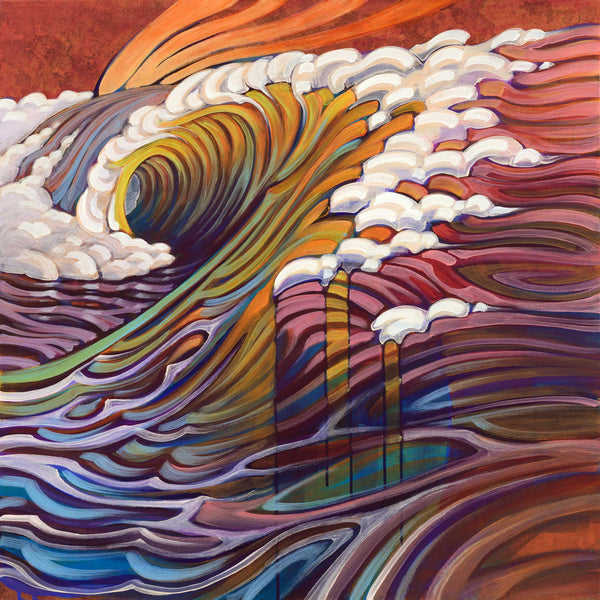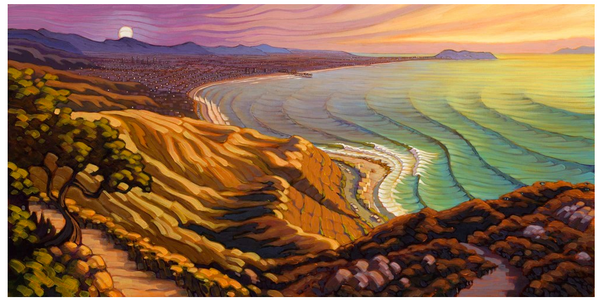 Limited Edition Artist Series - Matt Beard "Deep"
The flow of the ocean, the flow of yoga. For us the two are intertwined. Bring a deep cool wave to your practice with this bitchen art from Matt Beard.
We are beyond stoked to collaborate with California surf artist Matt Beard on this limited edition yoga towel. His plein air paintings have an amazing vibe. The texture of the canvas and the broad loose paint strokes will keep you inspired through the sweat.
New heavier-weight microfiber! This microfiber towel gives you improved grip for sweaty yoga or a soft place for your Yin practice. We highly recommend spraying some water on it before practice for good grip - mainly just where your hands and feet go in down dog. More sweat, more grip! 72˝ x 24˝ super absorbent microfiber that fits your mat perfectly.
Be sure to check out his art at mattbeardart.com
Here's an excerpt from Matt's bio: I consider both art and surfing wonderful problems to have and stopped trying to quit either of them years ago.
The diverse beauty of this state's coastline has captivated me from an early age, and continues to inspire my artwork to this day.
I'm currently residing on the beautifully remote Humboldt coast of Northern California with my wife and three kids. We dig it here. Beaches, forests, rocks, rivers and all that.
I graduated from Humboldt State University in 1998 with a major in Studio Art and minor in Philosophy. Good grief. I've never had a proper full time job though I'm pretty sure I applied for one once. I've always chosen instead to avoid such time-traps in order to remain focused on my art, which has been shown and published in various periodicals worldwide, including The Surfer's Journal (Vol. 17, #3).
Exploration. I tend to work in series, where each one contains a concept at its core that I wanted to visually explore. Sometimes they overlap and spill into each other, as they should. Life is unlimited, there is always more to learn and find and wonder about.  Just like travelling an unfamiliar stretch of coastline, always curious about what lies around the next bend, so it is with my art.
So it's appropriate that by far the longest running thread in my visual explorations has been the California coast. The moods, topographies, geologies, and our interaction with it all is varied enough to inspire several lifetimes of art. I'm doing all that I can with the short time I have left.
---